Forms Management & New Hire Paperwork
Maintain and update all required employment Forms for every location or country you do business in, so you can easily manage job-specific documents for employee onboarding.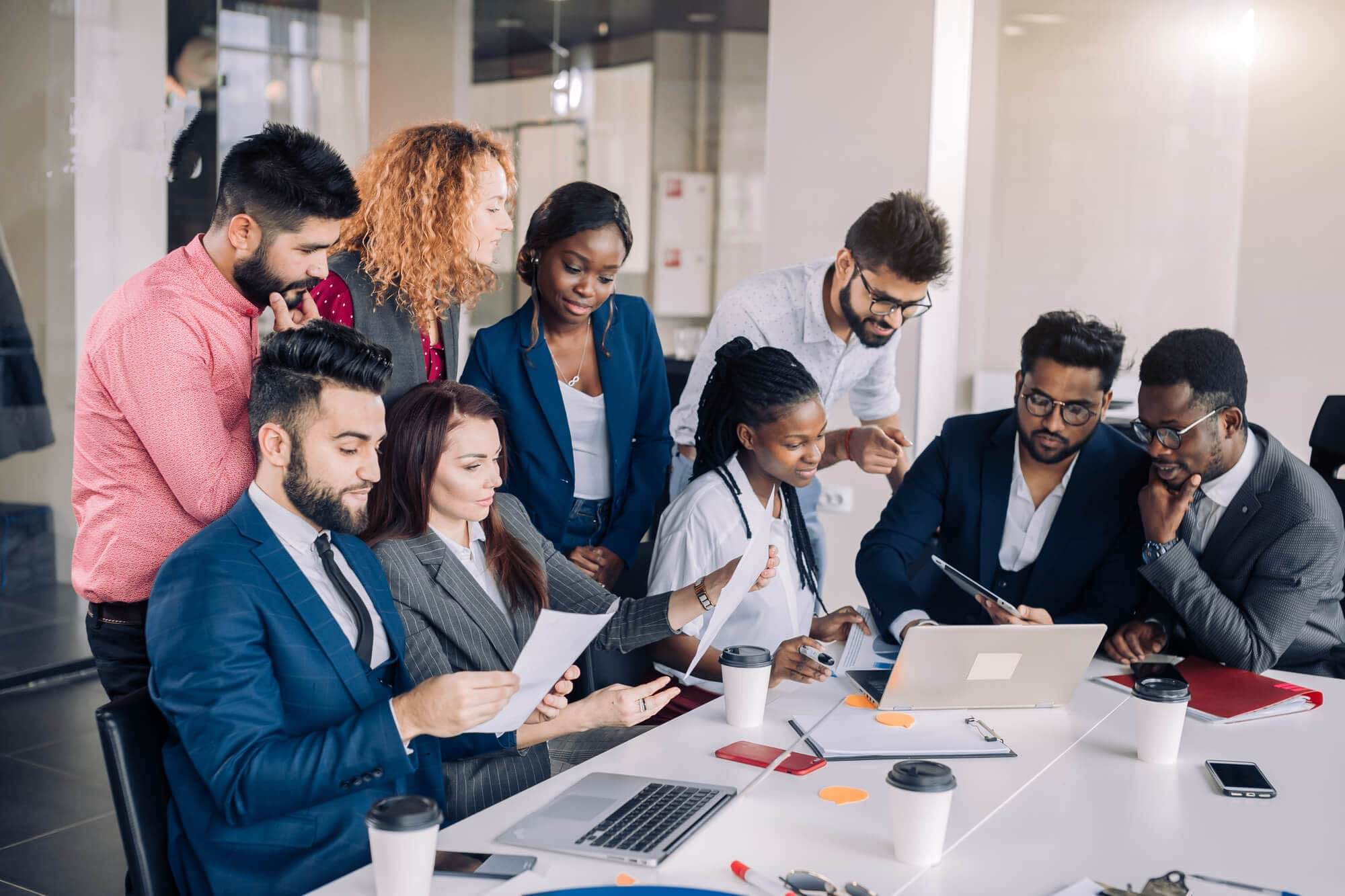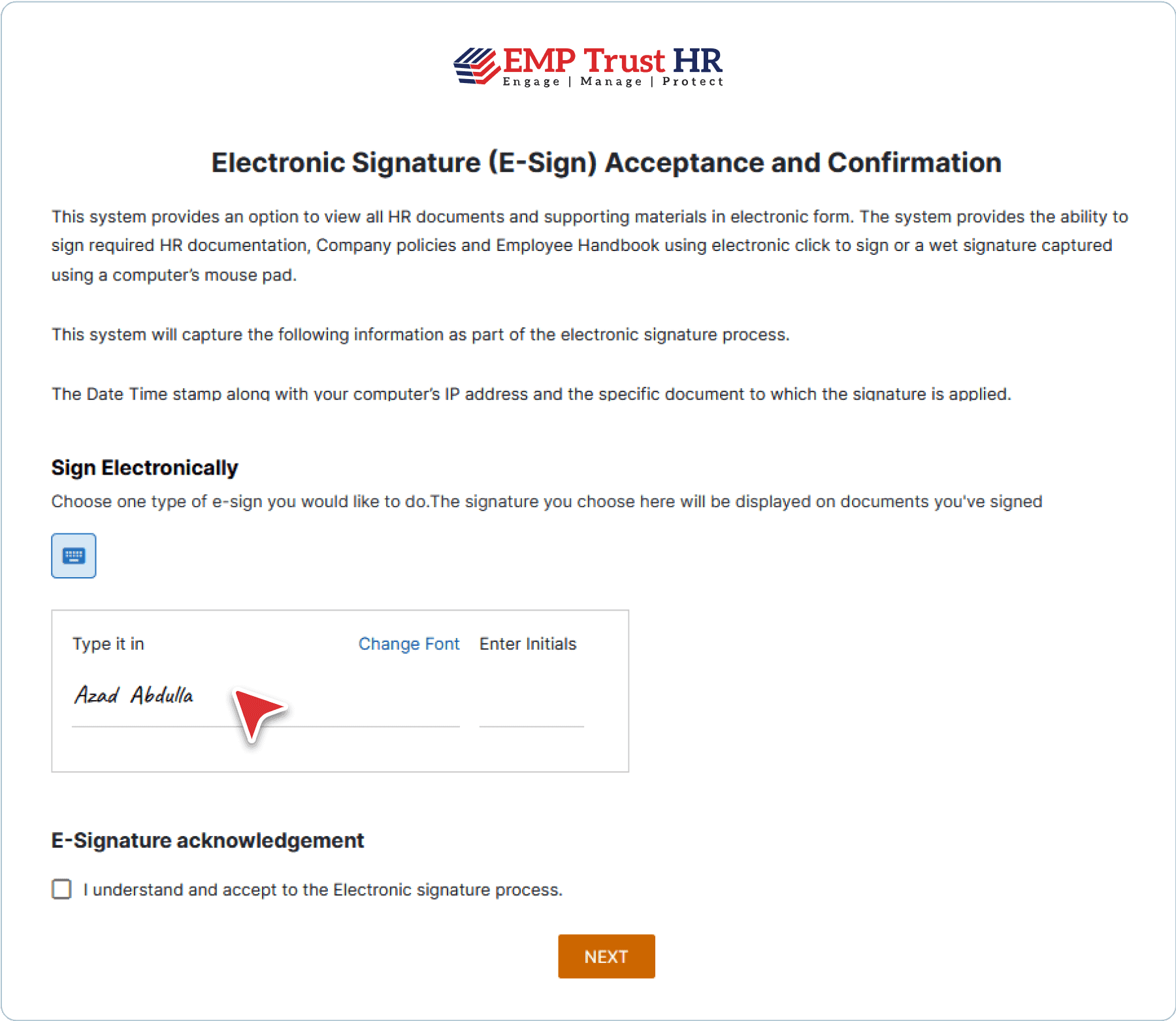 Forms Management & New Hire Paperwork
Our Onboarding process can help you electronically manage all forms required for employment.
Onboarding packages include all required legal & corporate forms, non-disclosures, non-compete agreements, offer letters, and policy forms new hires are required to complete with compliant electronic signatures.
Say Goodbye to Paper Forms
Fully electronic forms collect and track all new hire data to ensure you can easily produce compliance reports and seamlessly integrate this information into your HRIS, Payroll, and Benefits systems.
All forms include full audit trails for employee electronic signature capture that meet Federal and Global e-sign regulations.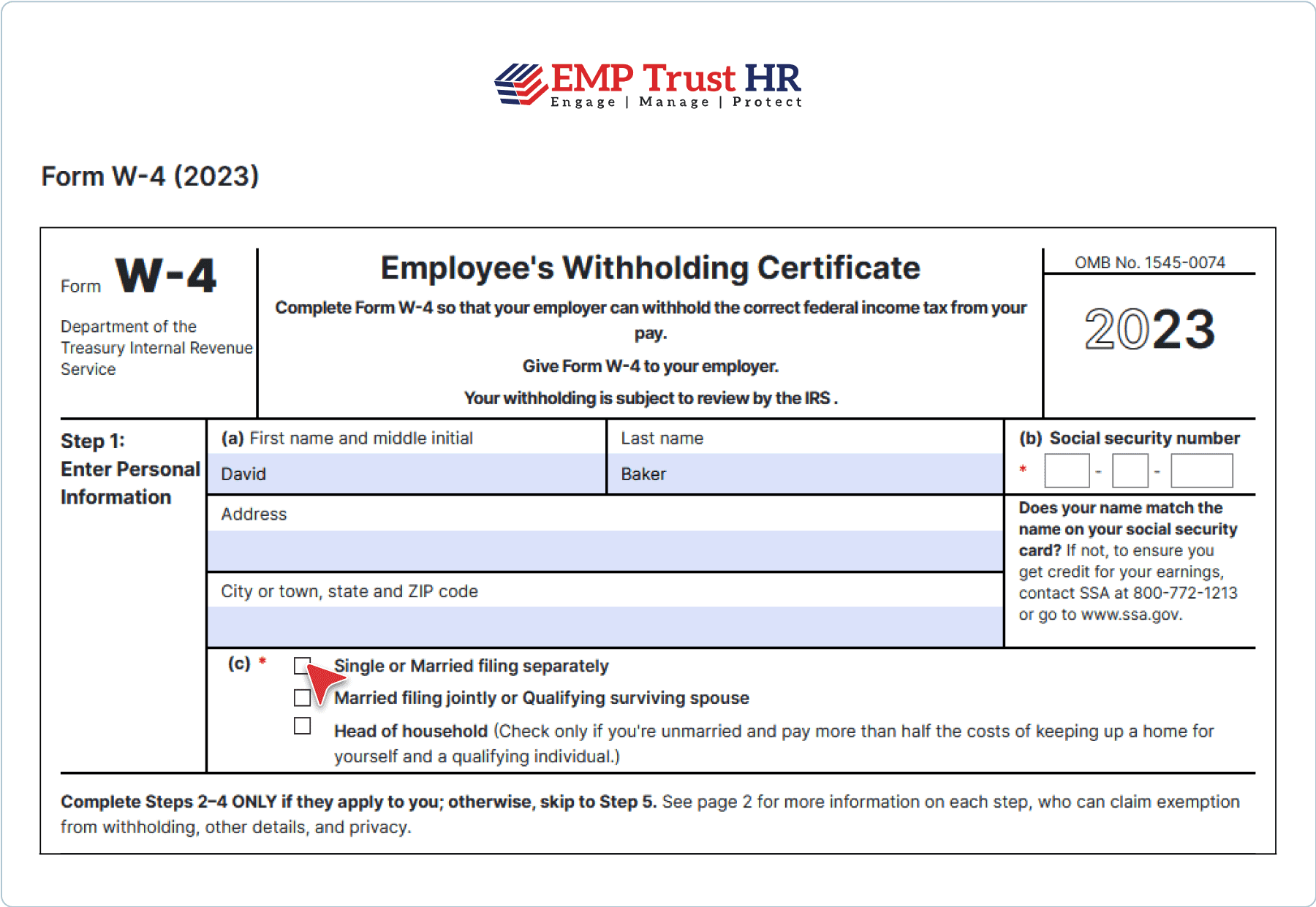 An Extensive Form Library for Every Need
HR managers can utilize EMP Trusts form library to easily create and manage onboarding for every job description. No matter what country or state employees work in, we've got you covered.
Add your own custom forms, HR policies, and handbooks, while our EMP Trust team updates all required documents and legal forms as regulations change (so you don't have to). 
Highly Rated Leader in Employee Onboarding Software
EMP Trust is the recognized leader in employee onboarding software. But don't take our word for it, just see what our amazing customers have to say.

"I feel we have had a positive experience with EMP Trust and the customer service"

"EMP Trust has allowed us to grow to 1200 employees, expand across 4 states while staying compliant "
"I have really enjoyed working with the EMP Trust team over the past couple of years on this software"

"Incredibly easy to use and easily customized to our needs."
Senior HR Business Partner

"EMP Trust has proven to be a large value add for our company.The value is incredible."

"Very helpful with implementation, go live, and after implementing."

"Their support is unbelievable.I always get a response quickly."

"EMP Trust implementation helps to reimagine onboarding process."
Speak to an HR Business Partner Today