State Compliance Solutions for all of Your Business Locations
Automate your onboarding process in all 50 states in the US with all state legal notices, workman compensation forms, hourly wage notices, and more. 
Stay updated with changing state notifications and regulations, and track employee completion with required state notices during your new hire onboarding or employee transfers to stay compliant with state-level labor requirements.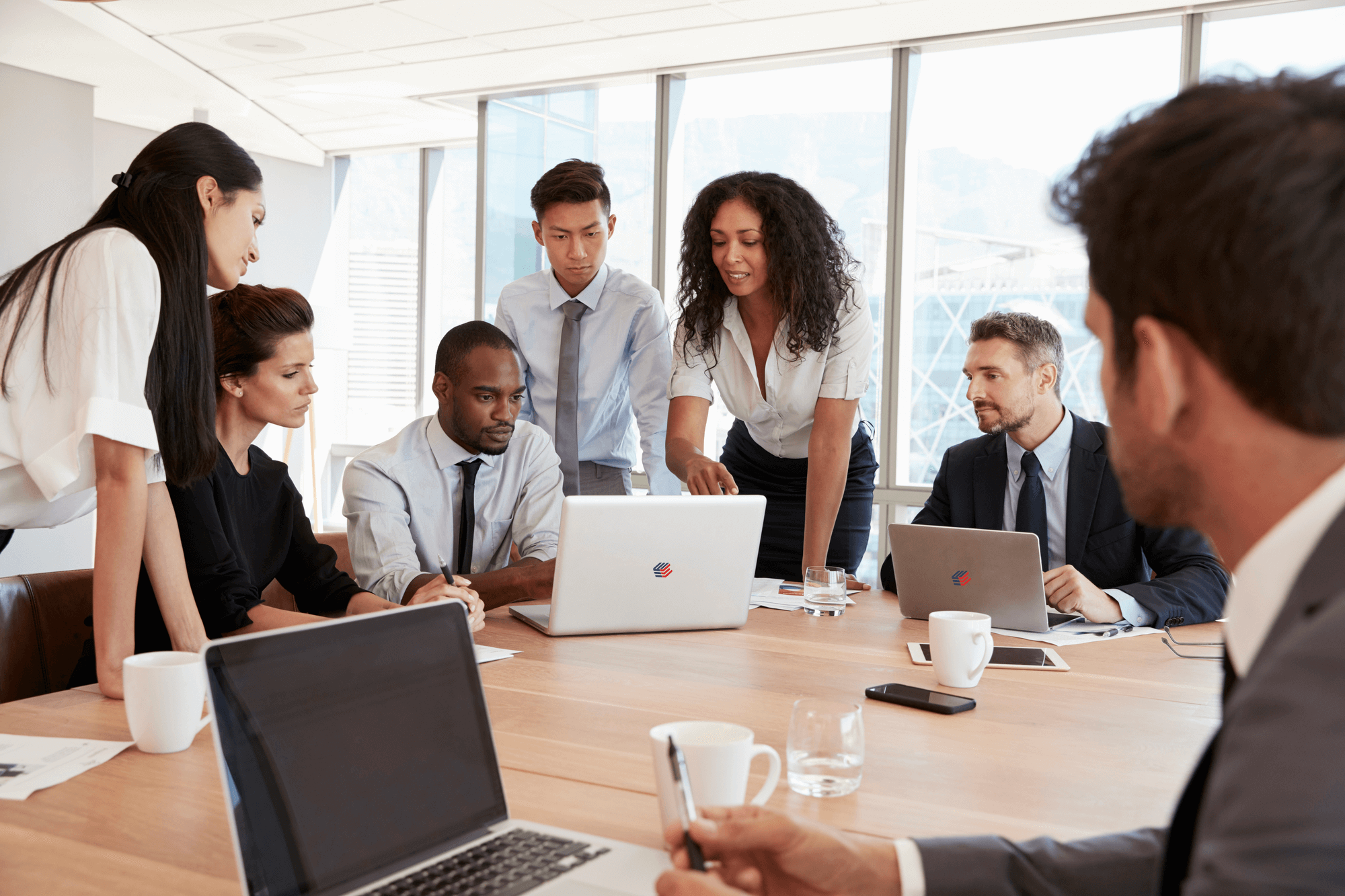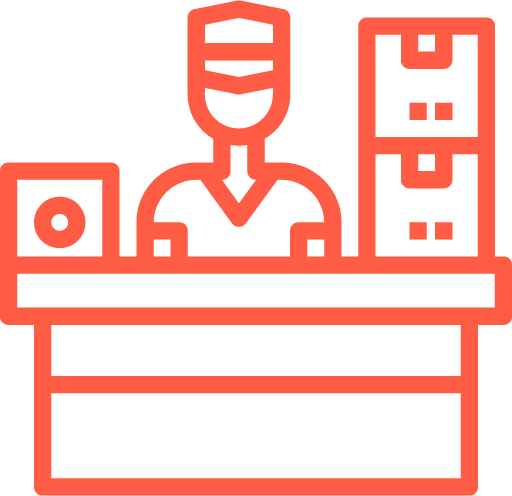 Enhanced New Hire Experience
Guide all of your new hires to acknowledge and fill all state-specific form requirements in a secure environment.
Compliance Tracking & Audit Trails
Track form completion, store all forms electronically for your audit trail, and get real-time, insightful reporting in the dashboard.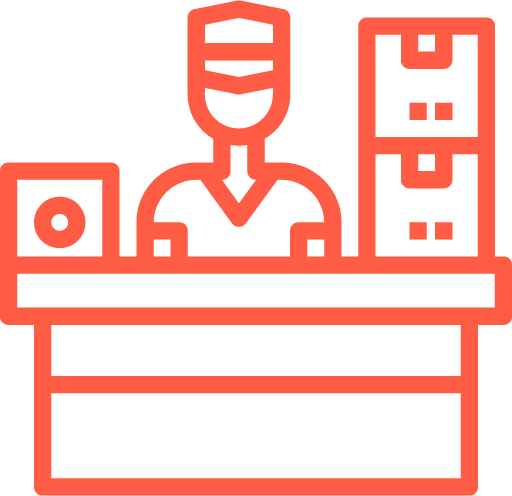 State Specific & Streamlined Solution
Reduce your risk of being audited and compliance-related fees by automating the notification process.
Systematic and Timely Updates
EMP Trust Solutions tracks notification requirements for every state and updates the forms accordingly, so that you don't have to.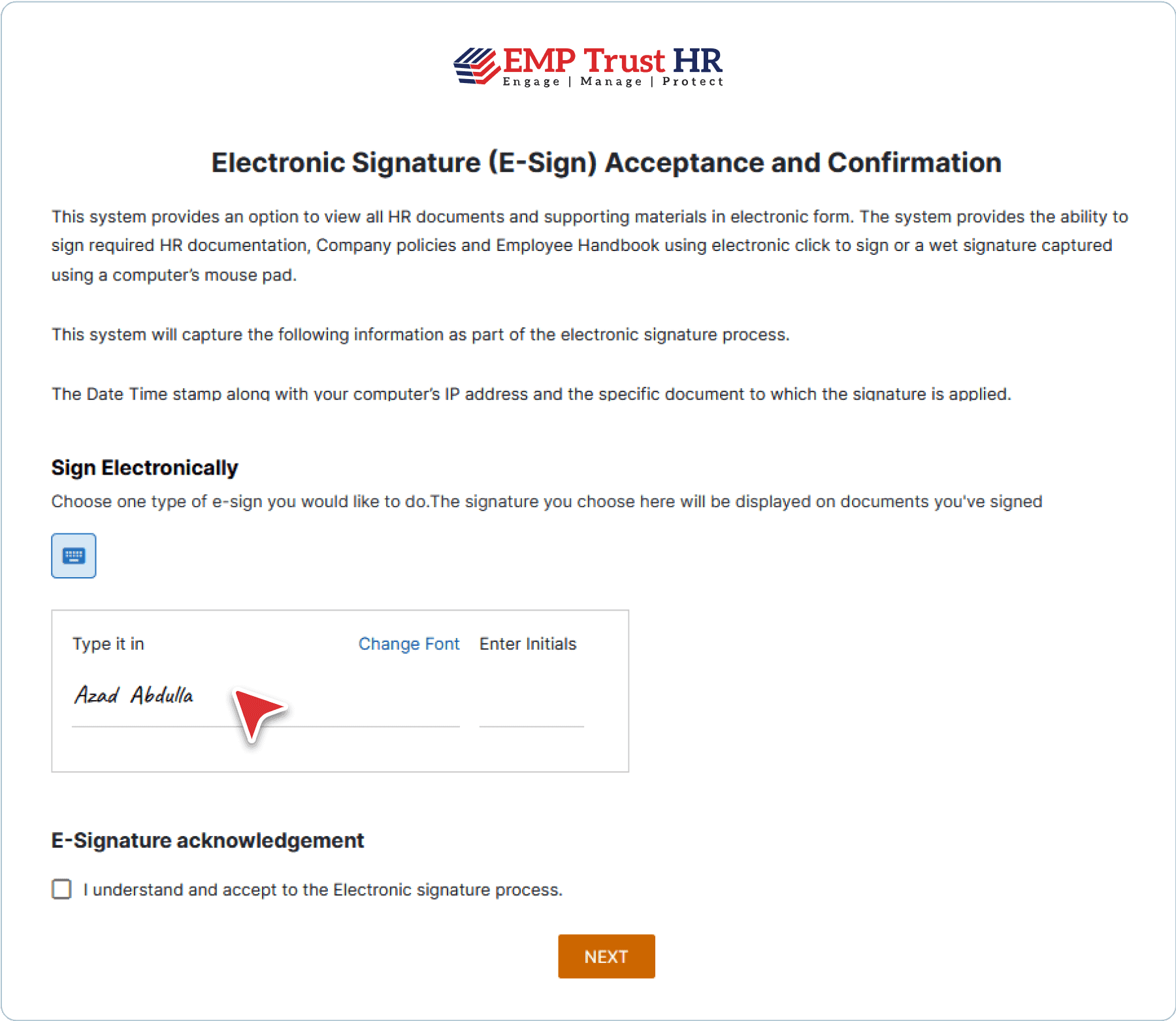 Ensure a simple and engaging process for new hires, hiring managers, and your HR team.
Regulatory changes can be frequent and unpredictable, making it difficult to keep up with the latest requirements.
With our state compliance solutions, employees will be guided to acknowledge and fill all state forms error-free in a secure environment. Inform new hires of state policies and legislations regarding leave policy, wages, or salaries. Stay compliant in all 50 states, without the law degree. 
Use our flexible, secure, and centralized portal for managing state-specific compliance needs electronically.
With EMP Trust's centralized portal, you can monitor legislation for each state to guard the organization against regulatory non-compliance. Audit forms electronically with authorized access, secure storage, and verified audit trails.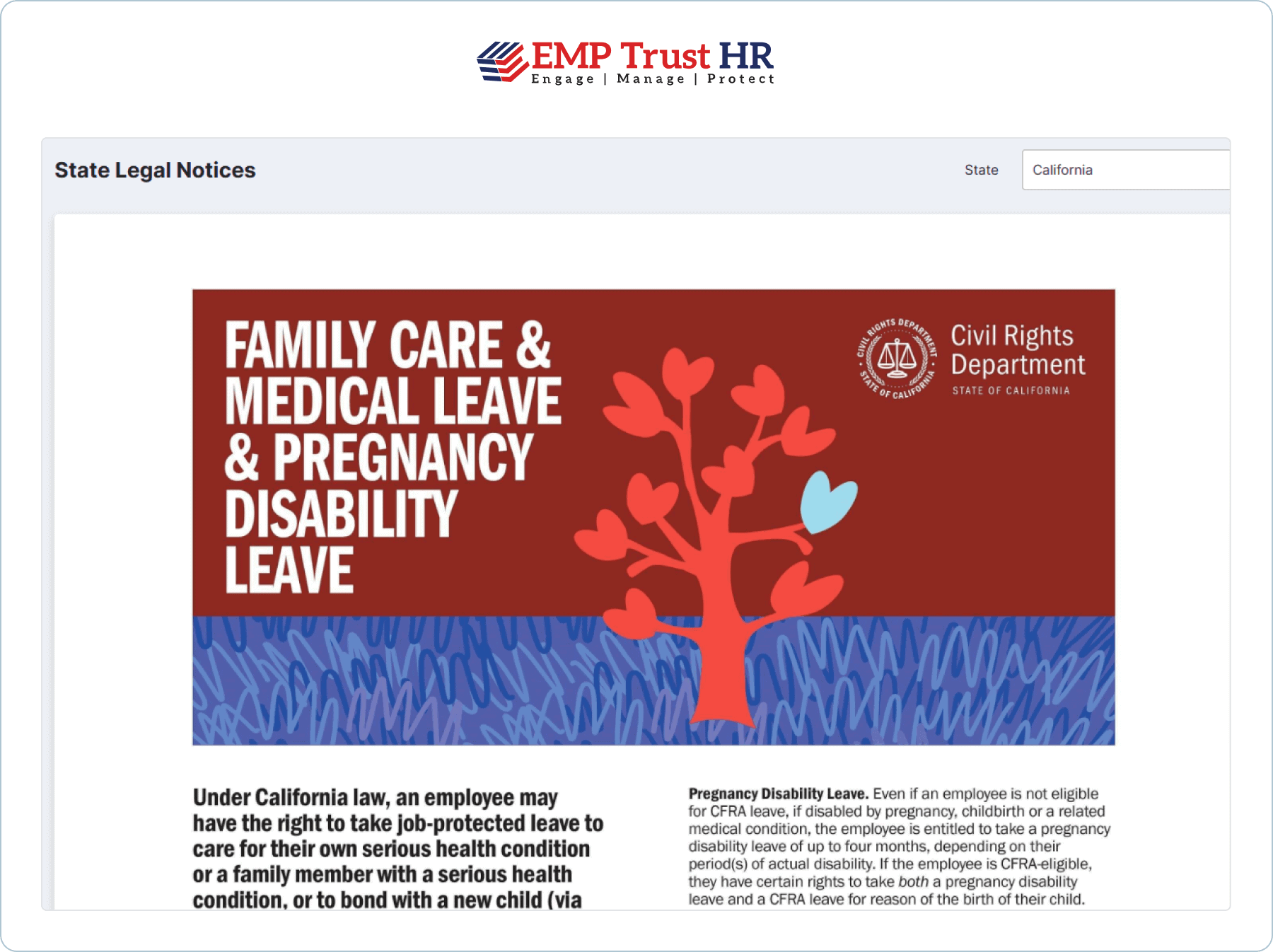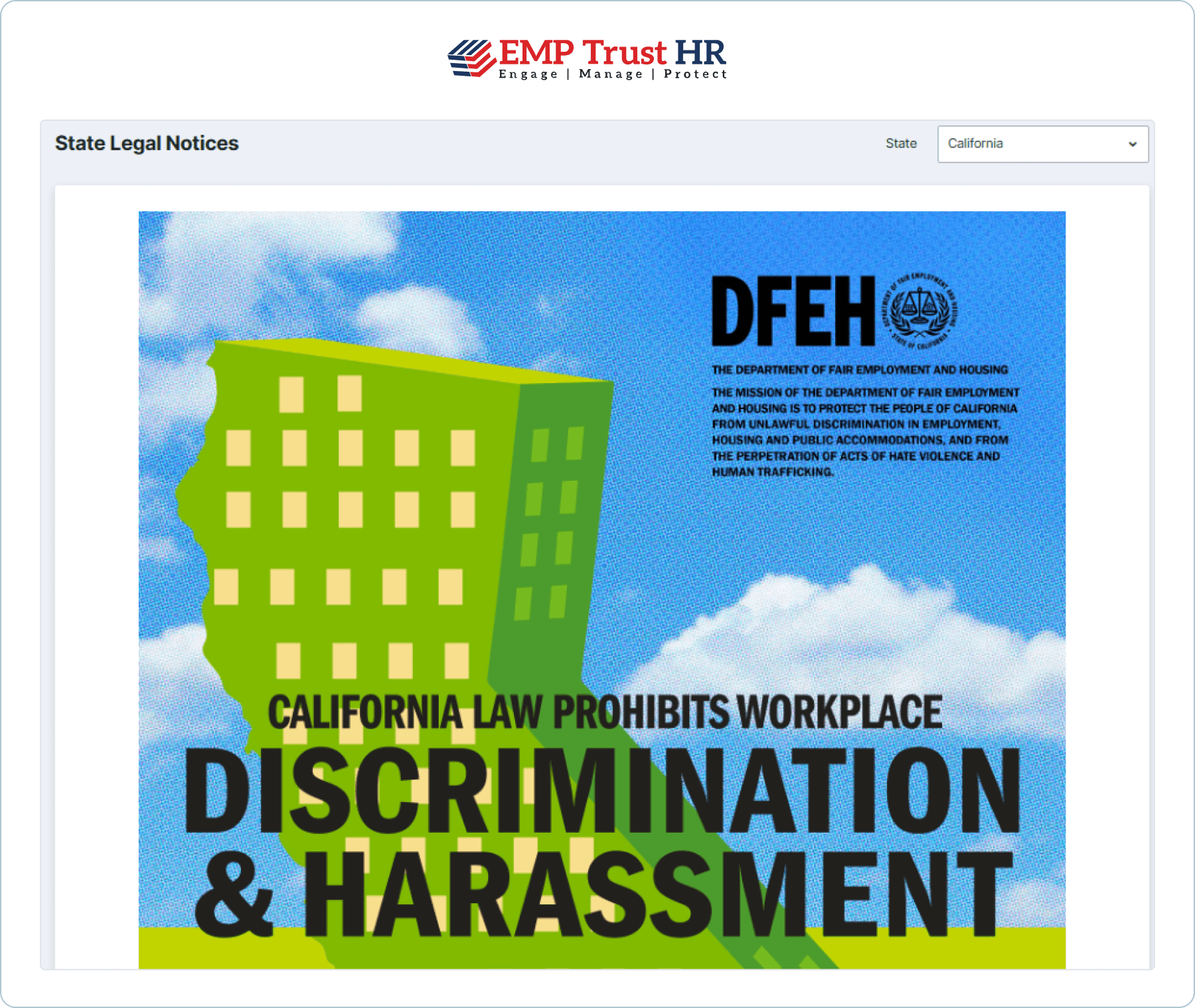 Our state-specific, streamlined solution reduces the risk of audits and compliance-related fines.
Cover state notices for all 50 states and reduce the costs of being fined for non-compliance. Multi-state and federal compliant offer letters, configurable forms with employee agreements, NDA, and Non-compete letters can now all be managed in one place.
Instant updates for all 50 states to allow you to comply with new state regulations with one click.
Setting up internal processes and procedures that comply with new state regulations takes resources and time. Easily track notification requirements for every state to update existing forms, or develop new ones.
Update forms such as new hire wage forms, notifications regarding discrimination, commission contracts, paid sick leave notifications, and pregnancy-related legislation hassle-free.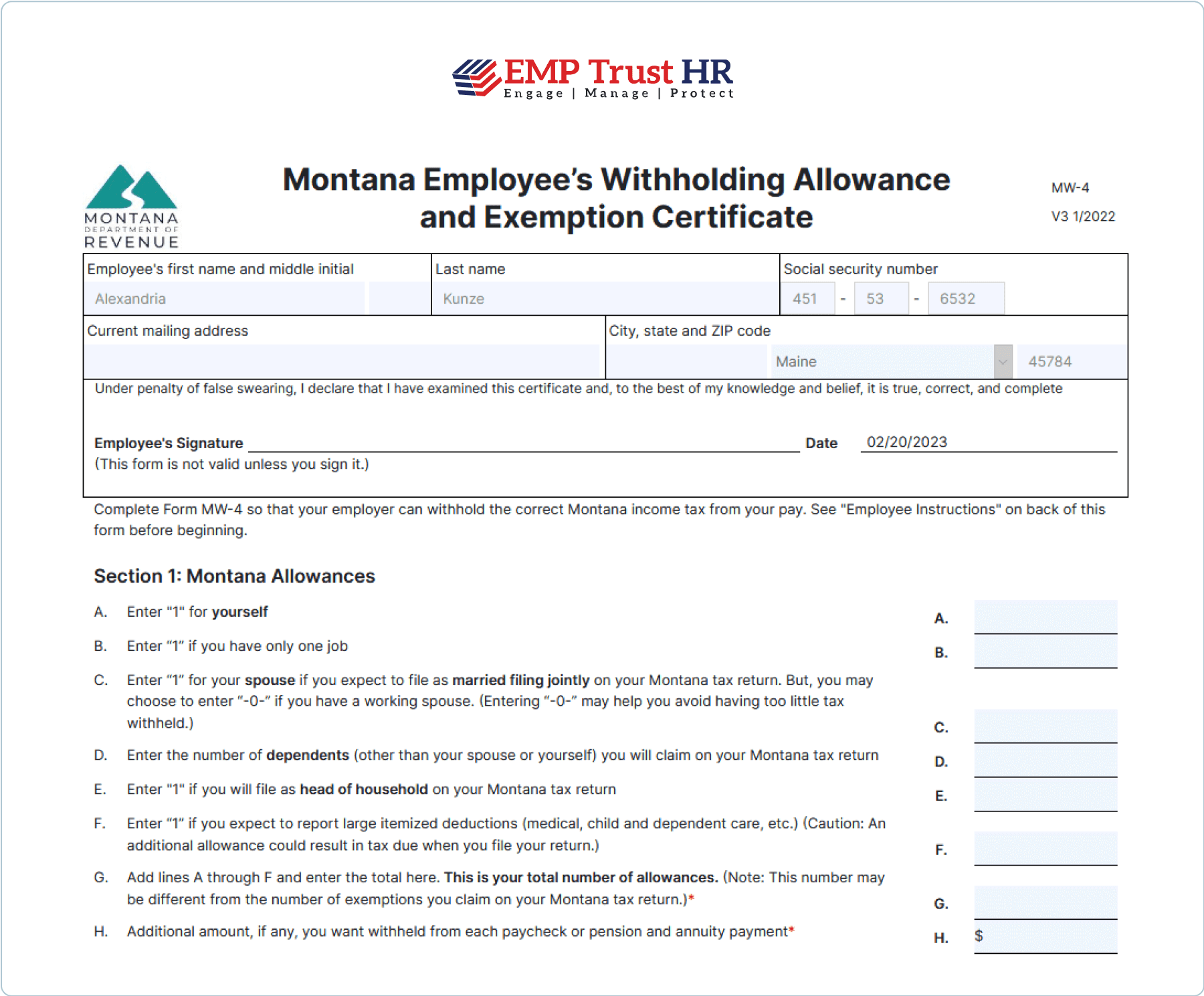 Highly Rated Leader in State Compliance Solution
EMP Trust is the recognized leader in employee onboarding software. But don't take our word for it, just see what our amazing customers have to say.

"I feel we have had a positive experience with EMP Trust and the customer service"

"EMP Trust has allowed us to grow to 1200 employees, expand across 4 states while staying compliant "
"I have really enjoyed working with the EMP Trust team over the past couple of years on this software"

"Incredibly easy to use and easily customized to our needs."
Senior HR Business Partner

"EMP Trust has proven to be a large value add for our company.The value is incredible."

"Very helpful with implementation, go live, and after implementing."

"Their support is unbelievable.I always get a response quickly."

"EMP Trust implementation helps to reimagine onboarding process."
Speak to an HR Business Partner Today