No Matter Where They Work, Get Remote I-9 Verification
Easily onboard any remote employee, while staying compliant, with EMP Trust HR's remote I-9 solution.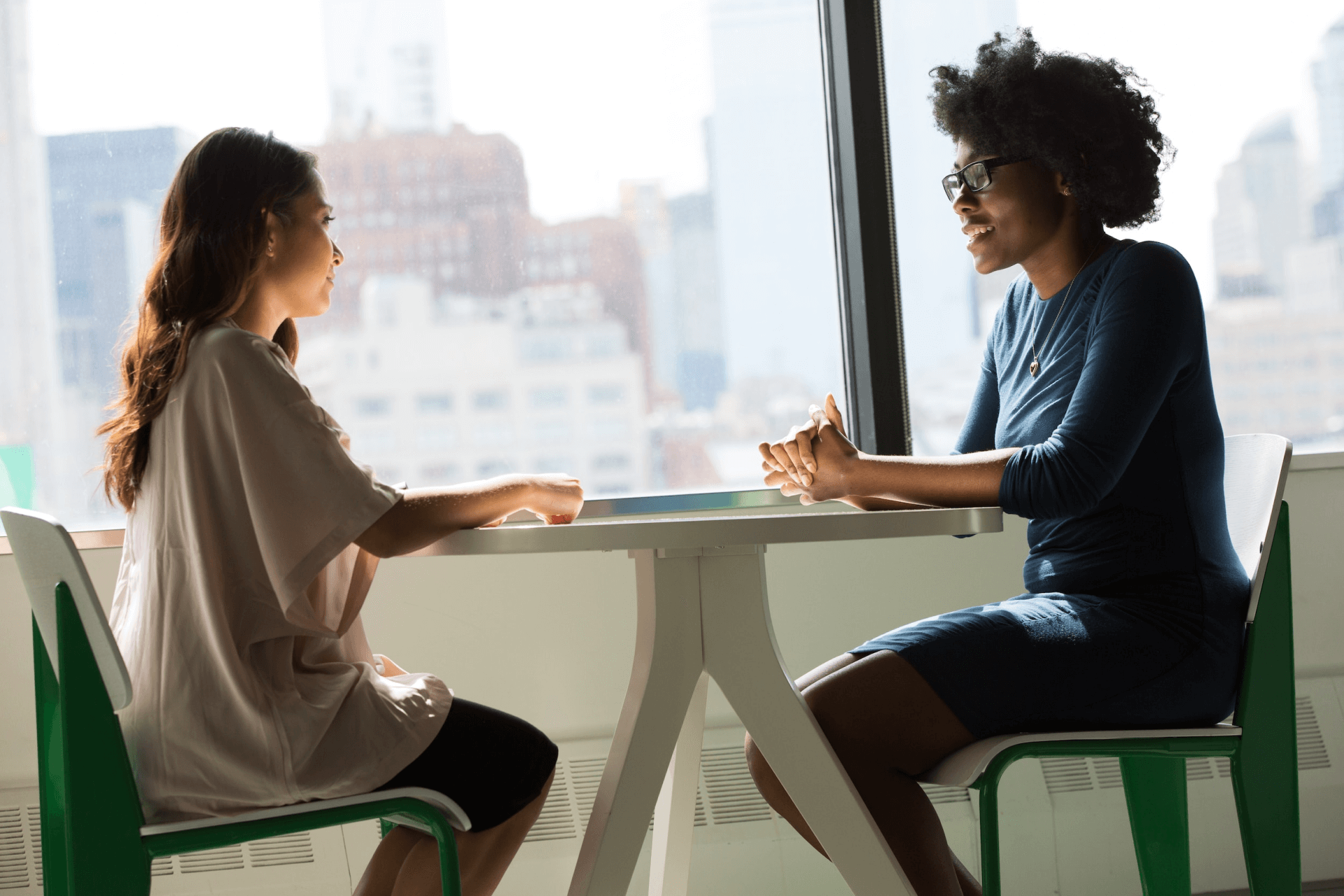 How does I-9 Remote Verification work?
Simplify your Form I-9 verification procedure with our countrywide network of remote agents in all 50 states. Our cloud-based, completely automated system offers a network of remote offices and notary agents, helping to save time, costs, and eliminate non-compliance.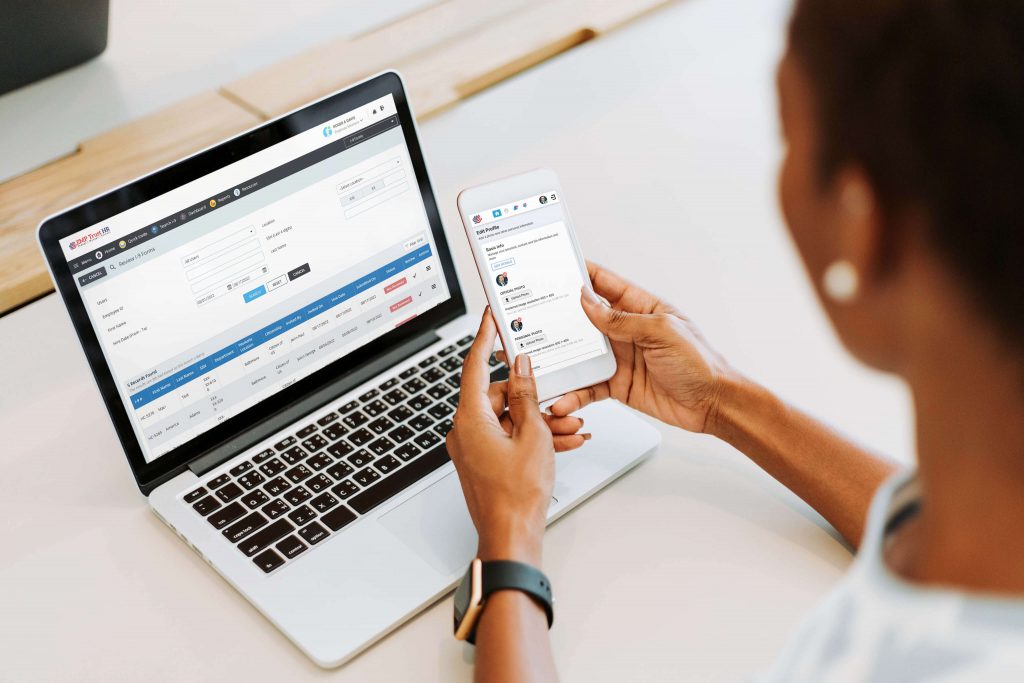 Step 1: Use Technology that is Mobile-friendly to Start the I-9 process.
Your new recruit or rehire can complete Section 1 from almost any device to begin the remote I-9 verification procedure. Integrated instructions assist you in preventing frequent mistakes and enhancing Form I-9 accuracy.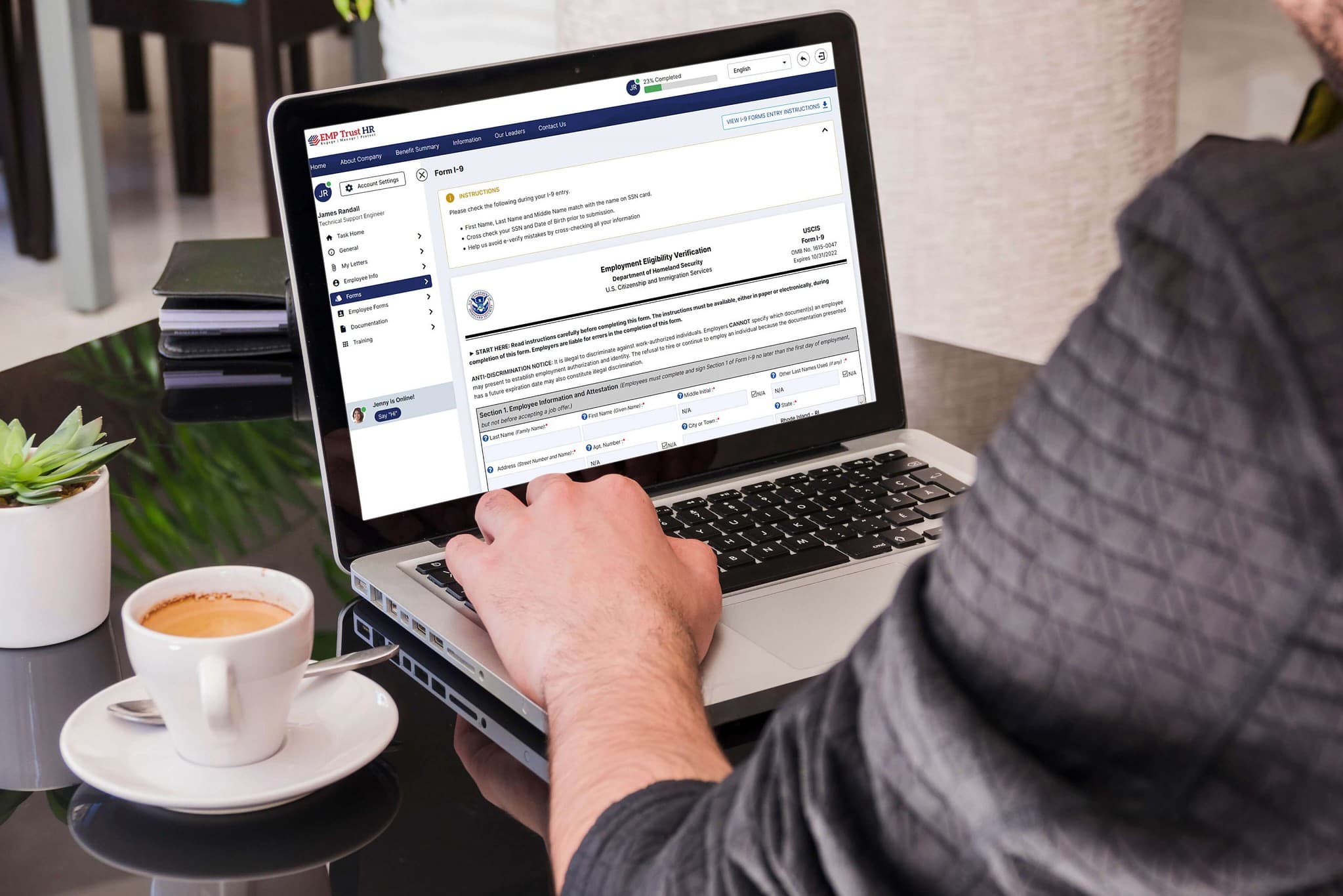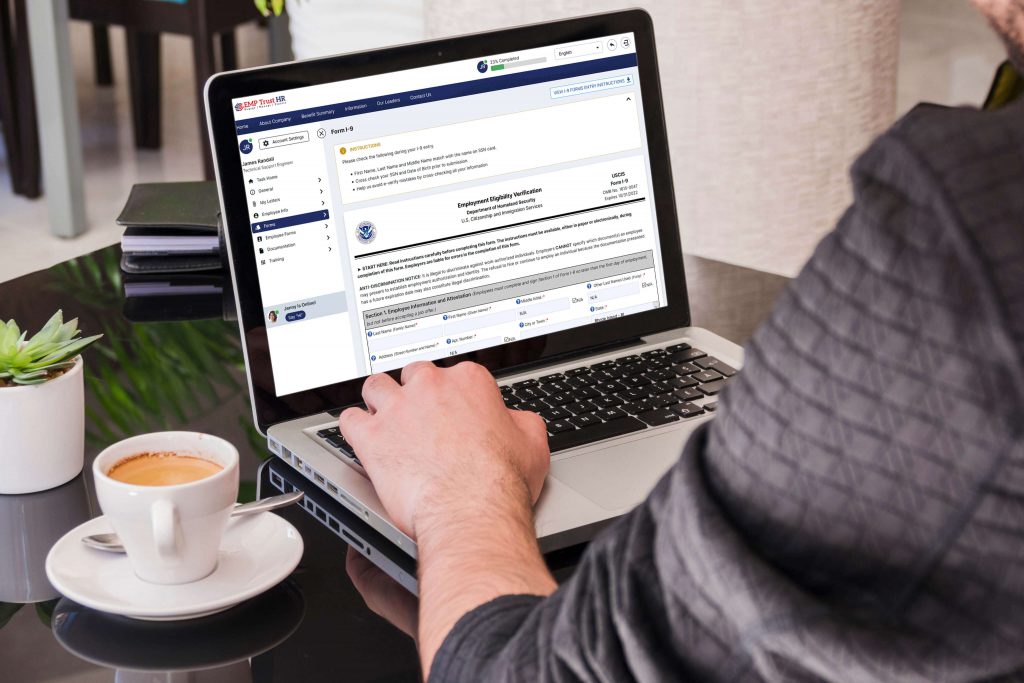 Step 2: Choose a Convenient Time and Place for the I-9 Verification
With our countrywide network of remote agents in all 50 states, your employee has the freedom to choose a convenient time & place for Form I-9 Verification.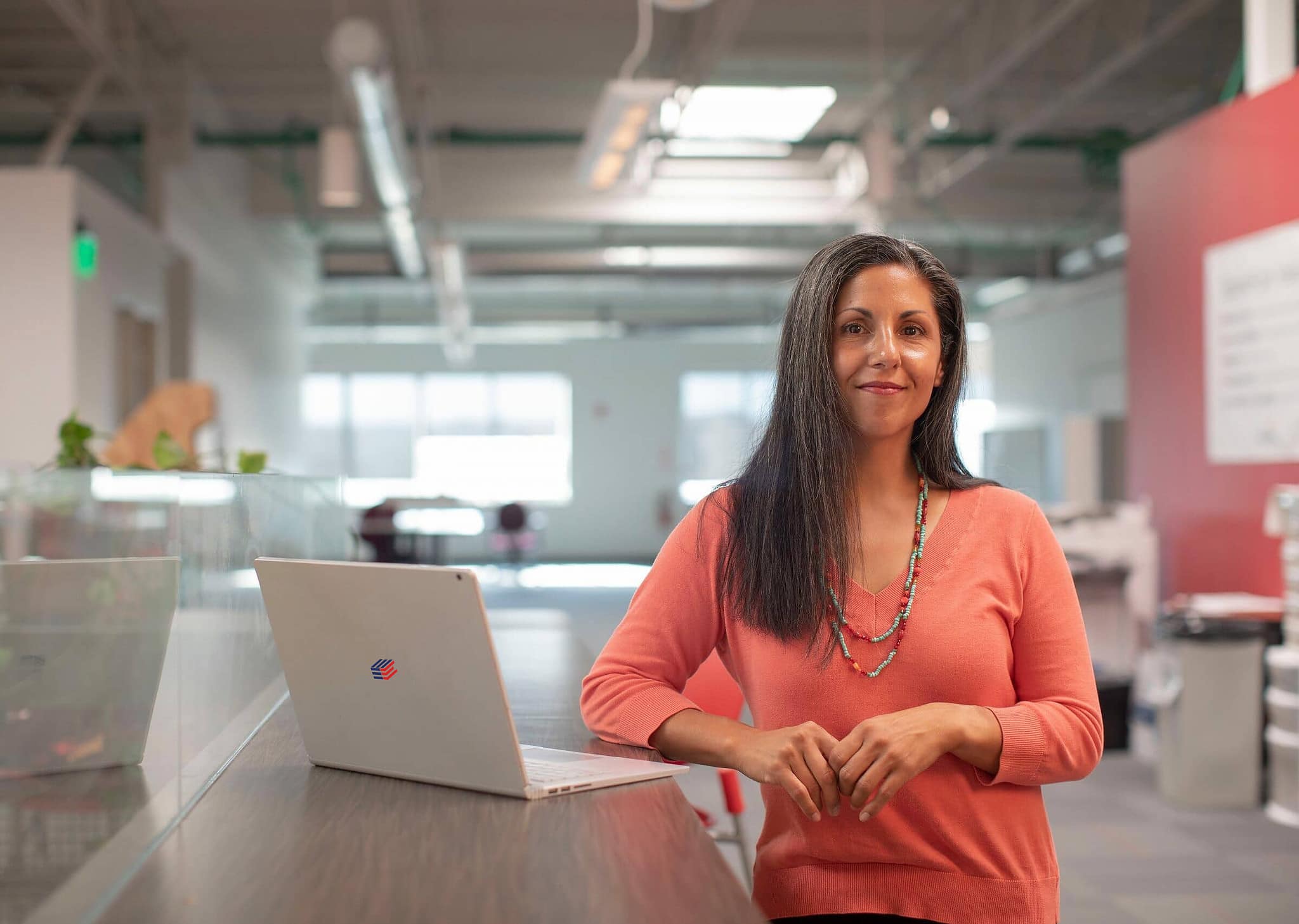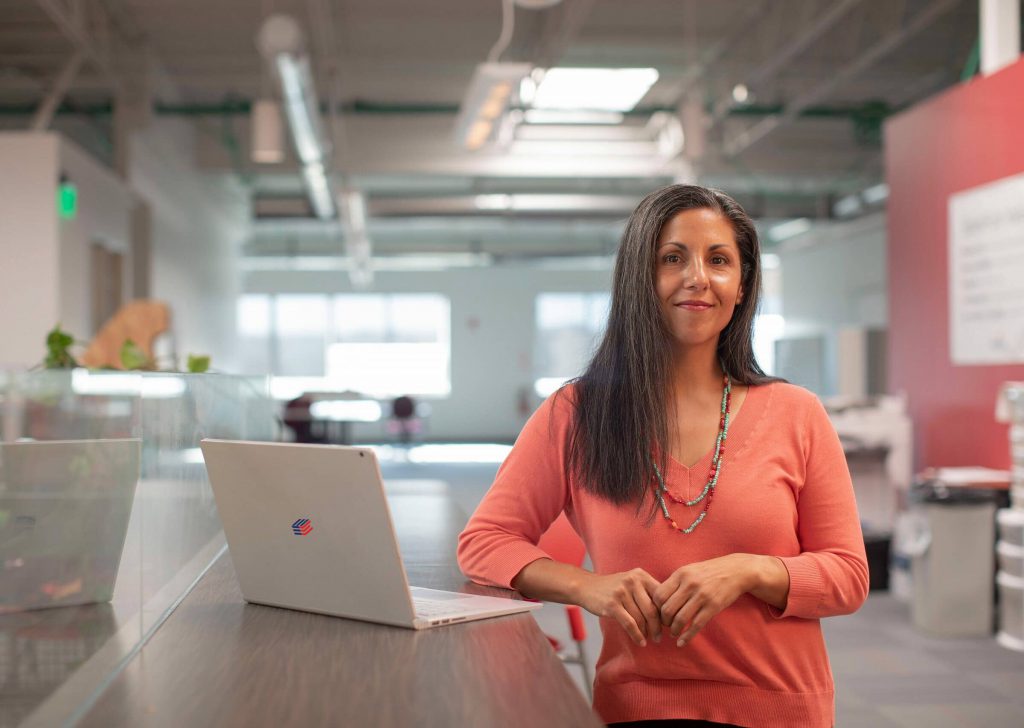 Step 3: Get in touch with the local authorized representatives to help you complete Form I-9 Section 2.
The authorized Form I-9 representative personally interacts with your employee. Our I-9 verification system makes it possible to submit the employee's I-9 paperwork more quickly, easily, and accurately while also assisting you in maintaining a comprehensive audit trail. You and your employees will find it simpler.
Advantages of I-9 Remote Verification
EMP Trust HR I-9 software simplifies remote onboardng of new hires located anywhere in the United States
Simplify Your Section 2 Verification Process for Remote Hires
With our nationwide network of remote agents across all 50 states, simplify your process of Form I-9 verifications.
Reduce time, cost, and noncompliance with our cloud-based, fully-automated solution that provides a network of remote offices and notary agents.
Complete your Form I-9 Section 2 and Section 3 with authorized I-9 representatives with step-by-step guidance and error checks that meet USCIS audit needs.
Simplify the remote verification process and hire from any location at any time.
Get help and instructions from our intuitive system and complete I-9s efficiently so that your new hires can get to work fast. 
Our remote I-9 solution is mobile-friendly, integrates with your existing HR platform, reduces cost, and improves ease of hiring by getting rid of logistical issues and eliminating audit risk.
Complete remote Form I-9 via tablet, smart phone, or desktop computer. 
System Guide & Support Center
24/7 support resolves bottlenecks and answers commonly asked questions to simplify the process.
Our solution experts will provide necessary training, as well as product updates, webinars, and access to resources.
Manage Strict Processing Timelines
Adhere to I-9 processing timelines for new hires, including remote employees, as per USCIS guidelines.
Task notifications, alerts, and reminders at every juncture across sectors ensure that your company processes I-9s within the stipulated timelines.
Complete Section 2 With Face-to-Face Document Verification
Accelerate the hiring process for remote employees with our hassle-free options ranging from a self-registered agent or notary network services. Or leverage our PAN integration and schedule a visit to the closest I-9 verification center.
Request the remote hire to choose someone to be a self-registered agent or assign any employer-authorized agent.
Use trained agents such as N3 Notary Network in every state to meet with the employee conveniently. They can also schedule a visit to a physical location integrated with PAN.
Fast and Secure Document Upload
Authorized representatives must physically examine each document presented to determine if it reasonably appears to be genuine and relates to the employee presenting it. 
Upload documents by Employee and/or Agent with the click of a button. Files are then captured securely and saved to the database.
Instant E-Verify Integration
EMP Trust HR instantly connects with E-Verify to check the employment eligibility of remote hires. 
Once a Form I-9 is submitted through our I-9 platform, all data is securely submitted to E-Verify for verification within seconds.
Security Features That Give You Peace of Mind
EMP Trust's Remote I-9 Solutions provide secure and safe data transactions by implementing strict and rigorous federal security measures. You'll gain secure access with unique login credentials, run reports, and manage permissions for new hires and agents with clear audit trails.
Send access credentials to notary agents or self-registered agents to ensure security at every step. Our system sends emails to new hires with a unique username and password and a link to complete Section 1. Emails can also be sent to Notary Network Agents with secured login credentials to complete Section 2.
We offer a number of configurable options. Get access to actionable, insightful, and comprehensive reports. Perform audit trails and assign role-based user access and permissions for administrators, as well as filtering Form I-9s by location.
Electronic Signature Options
EMP Trust's HR I-9 remote solution allows new hires and agents to electronically sign and store documents with a variety of easy options. Sign the Form I-9 using a mouse, stylus, or finger (if using a tablet), or click to sign to attest the information is correct.
Highly Rated Leader in Form I-9 Remote Verification
EMP Trust is the recognized leader in employee onboarding software. But don't take our word for it, just see what our amazing customers have to say.

"I feel we have had a positive experience with EMP Trust and the customer service"

"EMP Trust has allowed us to grow to 1200 employees, expand across 4 states while staying compliant "
"I have really enjoyed working with the EMP Trust team over the past couple of years on this software"

"Incredibly easy to use and easily customized to our needs."
Senior HR Business Partner

"EMP Trust has proven to be a large value add for our company.The value is incredible."

"Very helpful with implementation, go live, and after implementing."

"Their support is unbelievable.I always get a response quickly."

"EMP Trust implementation helps to reimagine onboarding process."
Speak to an HR Business Partner Today